Ceramic braces Adelaide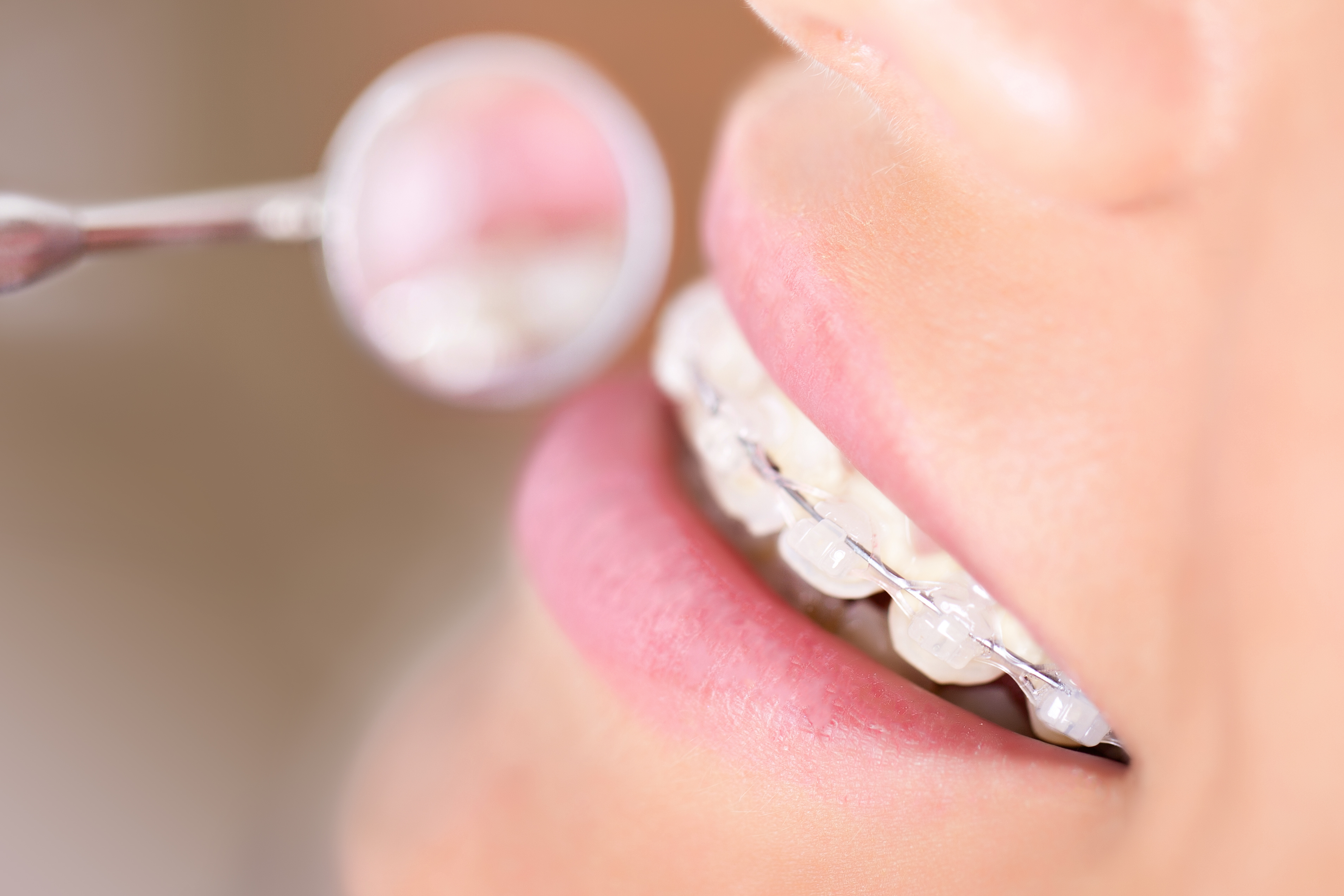 Straighten your teeth and get the smile you deserve
Tooth coloured brackets blend in with the natural colour of your teeth
Brackets are stain resistant, maintaining a pleasing aesthetic look
Patients often report greater comfort and less gum irritation opposed to traditional braces
Ceramic brackets offer the reliability of traditional braces with increased aesthetics
Ceramic braces offer the reliability of traditional braces with an added aesthetic benefit.
Differing from traditional dental braces, ceramic braces are bonded onto a patient's teeth using clear or tooth coloured brackets. These brackets are either white or translucent, making ceramic braces far less conspicuous. However, ceramic braces do still require the use of a metal wire which runs across the patient's teeth, bound in place with the use of elastic bands.
The tooth-coloured appearance of ceramic braces makes them a popular choice among older patients receiving orthodontic treatment. Ceramic braces blend well with the tooth's natural enamel replacing the requirement of unsightly metal brackets used in traditional treatment with ceramic coloured brackets. For those seeking the reliability of traditional braces with the added bonus of having a more aesthetically pleasing look, ceramic braces may well be worth consideration.
Inconspicuous orthodontic treatment
Ceramic braces offer an aesthetic alternative to traditional metal braces. This however doesn't mean that the orthodontic treatment changes. Ceramic braces still offer all the benefits and reliability of the tried and tested metal braces. Appropriate in a range of cases, ceramic braces are often an excellent option for patients who:
Feel self-conscious about wearing traditional wire braces
Work in a professional field where appearance can be important
Suffer from crooked or misplaced teeth
Have issues with their bite
What to expect during your treatment
At Excel Orthodontics we aim to make the process of orthodontic treatment as comfortable and timely as possible.
Initial consultation – Prior to receiving your ceramic braces our highly experienced specialist orthodontists will thoroughly evaluate the positioning of your teeth and bite. Allowing them to design a fully customised treatment plan to meet your dental needs.
Bonding – Once our orthodontists have approved you for the treatment they will begin with the first step in the treatment process. Specialised bonding cement will be applied to the teeth; ceramic brackets are then applied and cemented into place.
Wire application – Once the brackets have been cemented into place, your orthodontists will thread wire through each bracket joining them together. Plastic transparent bands will be applied around each of the brackets holding them in place.
Tightening – Following the installation of your new ceramic braces you will be required to attend a tightening appointment every 6 – 8 weeks. During this appointment the orthodontist will tighten your braces, encouraging movement into the desired position.
Each case differs from patient to patient and treatment times are entirely dependent on your particular case. Generally treatment times range anywhere from 12 – 24 months.
Ceramic braces Adelaide
Offering a range of orthodontic treatments to treat a host of issues, Excel Orthodontics is able to provide a solution to get you smiling with confidence. If you would like further information on ceramic braces or any of our treatments, please don't hesitate to get in contact with us today.